Presenters: Steve Barnes, Adam Katchmarchi
Summary
According to U.S. Consumer Product Safety Commission (2018), there were no reported drownings and injuries associated with recirculation suction systems designed, installed, and maintained in conformance with the Virginia Graeme Baker Pool & Spa Safety Act of 2007. The effectiveness of this federal law is demonstrated by the CPSC data, not just for public pools, but also residential pools, WHEN these policies are being applied through building codes, standards, and public awareness campaigns. This presentation will highlight what's working, what isn't, and the important role regulatory oversight provides for suction safety.
The foundation for suction safety is the VGBA referenced Drain Cover Standard that became federal law in 2008 and that was revised in 2017, taking effect this November. The 2007 edition of the Standard drove the far-reaching changes to how these products and suction systems are designed, tested, certified, and distributed throughout North America. The data reported since then shows the technical policies to be effective at preventing drownings and injuries, but only when the products and suction systems are installed and maintained in accordance with the VGBA and the Standard. Improving installation, maintenance, and troubleshooting is the primary focus of the revised Standard, and while these requirements that are intended to help installers and pool operators, it is helpful for inspectors to have a working understanding of core safety requirements, allowing them to ask the right questions. The quality management adage that "what gets monitored (inspected), gets managed (maintained)" is the focus of this high-level presentation.
Learning Objectives
High-level understanding of the history of VGBA, what's working, and where there is room for improvement
Overview of the statistical effectiveness of VGBA policies
The importance of ongoing awareness campaigns and public health policies
The key elements and questions to ask when evaluating VGBA compliance
Presenter Bios
Steve Barnes is the Director of Science and Compliance for AquaStar Pool Products and Chairman of ANSI/APSP/ICC-16 Standard for Suction Outlet Fitting Assemblies, a.k.a., the VGBA Drain Cover Standard. He is a standard writing committee member of ANSI/APSP/ICC-7 Standard for Suction Entrapment Avoidance and chairs the Pool & Hot Tub Alliance Technical Committee and ANSI/APSP/ICC-15 Standard for Residential Energy Efficiency. Drowning prevention is at the heart of Steve's suction systems safety research and advocacy, rooted in his own suction entrapment incident. As a young teenager, he spent over minute entrapped on a water park drain cover. This event drives his focus on suction safety without diminishing his love for swimming or advocacy for pools, spas, and hot tubs. His philosophy is to actively manage risk while continuing to enjoy an active lifestyle.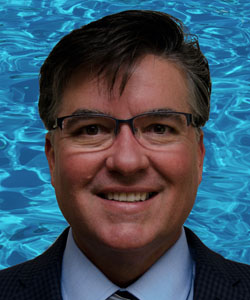 Dr. Adam Katchmarchi, Ph.D. is the Executive Director of the National Drowning Prevention Alliance (NDPA) and an assistant professor of sport management at Indiana University of Pennsylvania. He has dedicated his career to drowning prevention and water safety. Adam is currently a member representative for Water Safety USA, the North American Aquatic Coalition, and is also a member of the US National Water Safety Action Plan Steering Committee. He is a licensed EMT, a certified health and physical education teacher, and holds multiple trainer and instructor certifications in lifeguarding, water safety, pool/spa management and operations, and emergency response.