Presenters: Rich DiMeo and Kevin Post
Summary
Now more than ever organizations are looking for better ways to manage risk and ensure safety at their facilities. The last thing they want to worry about in the face of a public health crisis or potential litigation is whether their aquatic team has followed the proper procedures for documentation of safety requirements. Many organizations are turning to software applications for the digital management and documentation of maintenance issues, inspections, water chemistry, staff management, certifications and training. In this session we'll present how digital tools can be used to improve risk management and safety, in a cost-effective way.
Learning Objectives
Examine how digital documentation can help reduce the risks associated with aquatic operations and help ensure code compliance.
Identify how digital tools can manage staff assignments, certification and training to ensure safe operations.
Discuss the cost-effectiveness of digital documentation, in improving risk and safety, using facility results and public data from sources including CDC.
Presenter Bios
Rich DiMeo leads web applications technology at Counsilman-Hunsaker. His responsibilities include product strategy, industry partnerships and client service. Rich focuses on helping facility owners and operators manage risk, enhance safety and reduce cost. Rich brings 20 years' experience in business and software solutions for multiple industries including facility management, construction, engineering, real estate, and maintenance management. He is a leader in technology solutions in enterprise software, mobility, and SaaS. Rich's academic experience includes an MBA, and BS in Architectural Engineering. Rich is also a Certified Pool Operator, an Emergency Medical Responder, and a former ocean lifeguard from New Jersey.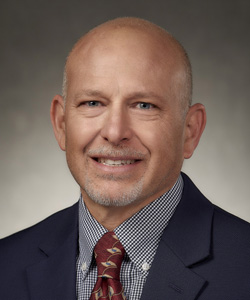 In the role of Principal and Studio Director, Kevin Post leads Counsilman-Hunsaker's Operations team. With nearly 20 years of experience in the aquatic industry, Kevin has served a variety of client types including public and private clubs and waterparks, municipalities, universities, YMCAs, and school districts. Kevin focuses his efforts on helping improve the safety and sustainability of aquatic facilities. Kevin speaks at national conferences and major universities, educating the industry on sustainable business practices for pools, new technologies for aquatic facilities, and the science behind risk management. Kevin was recognized in Aquatics International's 2019 Power Issue for his efforts in making pools safer and more sustainable. Kevin is a contributing author to WWA's annual development guide and The Complete Swimming Pool Guide. Kevin also serves on the Educational Cadre for the Pool and Hot Tub Alliance, training new Instructors, and providing content for new educational products.