Presenters: Joe Laco, Michele Hlavsa, Vincent Hill, Jeff Littlejohn & John Luff
Summary
In 2019, the CMAHC assembled two new Ad Hoc Committees to address an emerging trend in aquatic venue design—public aquatic venues that mimic natural bodies of water. The Artificial Swimming Lagoon and Surf Venue Ad Hoc Committees were convened to study how the design, construction, operation, and management of these novel and extremely large aquatic venues could prevent illness and injury and propose change requests accordingly. This presentation will summarize the change requests; highlight proposed design, construction, operation, and management recommendations that differ greatly from recommendations for other aquatic venues; and provide the rationale for these differences.
Learning Objectives
Explain the MAHC as guidance for preventing illness and injuries related to recreational water activities
Examine the two recent CMAHC Ad Hoc committees and their proactive efforts to tackle emerging trends in aquatic venue design
Discuss how to submit Change Requests on Artificial Swimming Lagoons and Surf Venues for the 4th Edition MAHC
Presenter Bios
Commander Joe Laco is an active duty service-member with the U.S. Public Health Service (USPHS) and is stationed at the Center for Disease Control and Prevention in Atlanta, Georgia. CDR Laco works closely with the National Center for Emerging and Zoonotic Diseases, the Center for Preparedness and Response, and the CDC Emergency Operations Center. His work focuses largely on Recreational Water, Vector Control, Emergency and Outbreak Response, Food Safety, Drinking Water, Wastewater, Safety and PPE, and Hazardous Materials. He was the USPHS recipient of the 2019 Edward Moran Award and the 2017 Environmental Health Officer Responder of the Year Award. CDR Laco has more than 23 years of experience working in federal and state government, clinical and research laboratories, and private industry. He received his Baccalaureate Degree (Biology) from Ohio University in 1995, and a Master of Science Degree (Environmental Health) from East Tennessee State University in 2001. He is a Registered Sanitarian and Registered Environmental Health Specialist through the National Environmental Health Association.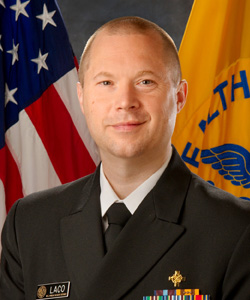 Vincent Hill, Ph.D., P.E. is the Chief of the Waterborne Disease Prevention Branch in the Division of Foodborne, Waterborne, and Environmental Diseases at the Centers for Disease Control and Prevention. He received his Ph.D. in Environmental Science & Engineering from the University of North Carolina at Chapel Hill, School of Public Health and his Masters of Science in Engineering from The Johns Hopkins University. Dr. Hill's work has focused on understanding waterborne disease transmission risks and best practices for waterborne disease prevention, and developing new techniques and evidence related to water, sanitation and hygiene applications. He is an author of more than 130 peer-reviewed journal articles and scientific reports focused on waterborne disease transmission, environmental microbiology and engineering.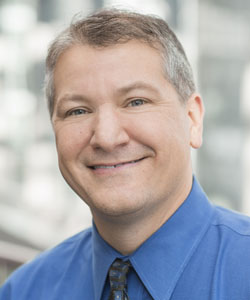 Michele Hlavsa, RN, MPH, is Chief of the U.S. CDC's Healthy Swimming Program. Her areas of expertise include recreational water– associated illness, particularly when caused by Cryptosporidium. She has worked on a number of outbreak investigations of recreational water–associated illness at CDC and collaborates with U.S. and foreign public health authorities and the private sector to develop appropriate prevention and control measures. She has a bachelor's degree in nursing from the College of New Jersey and a master's in public health/epidemiology from Emory University. Michele was an Epidemic Intelligence Service Officer prior to joining the Healthy Swimming Program.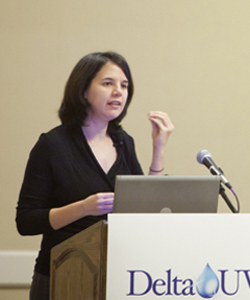 In 2014, Jeff Littlejohn became the president and principal professional engineer of WSource Group, a small consulting engineering firm based in Tallahassee, Florida. Jeff has been representing Crystal Lagoons on regulatory and engineering issues across the U.S. since 2015 and was involved in the permitting and project approval of the first artificial swimming lagoons in Florida and Texas. Jeff was also the lead author of the recently approved revisions to the Florida Building Code to create the "artificial swimming lagoon" category of large aquatic venues. Jeff is a CMAHC Member, serving on the Artificial Swimming Lagoon Ad Hoc Committee established in 2019.
Jeff joined WSource after serving as the Deputy Secretary at the Florida Department of Environmental Protection. In that role, Jeff lead Florida's regulatory programs and offices, and over 1200 employees statewide. Prior to joining the Department, Jeff served for more than 10 years as a consulting engineer, specializing in environmental and structural design and permitting. From 1993 to 2002, Jeff served in Special Operations in the United States Navy. He graduated from the U.S. Naval Academy with a Bachelor of Science in Ocean Engineering.