Presenter: Lindsay Mondick (TBD), Director of Innovative Priorities, Movement Services Team, YMCA of the USA
Summary
At no other time in recent history has innovation been more necessary than amid the COVID-19 pandemic. During this time, the YMCA remains committed and focused to meet the growing need for water safety education in the communities we serve. This session will talk about the YMCA Creating For Tomorrow Innovation Process and how Ys have used this to innovate in the area of aquatics.
Learning Objectives
Discuss water safety
Review case studies on successful aquatic programming
Examine innovating aquatic programs you can implement at your facility
Presenter Bio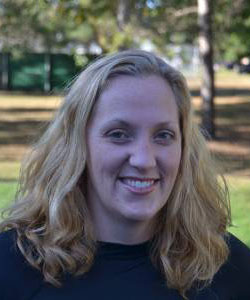 Lindsay Mondick joined Y-USA in 2015, and as Director of Innovative Priorities, provides support to YMCA of the USA's innovation process. In addition to her experience in product development, she has extensive subject matter expertise in aquatics programs and aquatics safety. Ms. Mondick served as a key Y leader and influential partner for Y-USA related to the modernization of Water Exercise, as well as the updating and launching of the YMCA Safety Around Water and Y Swim Lessons programs. Ms. Mondick holds degrees in biology and psychology from the University of New Mexico.